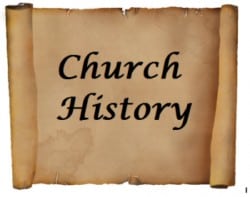 Venite, exultemus Domino
1928 Book of Common Prayer, page 9.
The Venite is a jubilant summons to the whole world of nature and man to worship its Creator, Provider and Judge, with joy and with thanksgiving, in beauty and in awe.  With Consummate art it weaves together the principal themes of all true worship.  The majesty and glory of God manifest in the created order which He has made and over which He presides.  His tender care and providence for His people as of a shepherd for his flock, and the stern but just demands of righteousness and truth that he makes upon them as their final judge.  This last, ethical note is a particularly characteristic of Jewish and Christian worship, and saves it from both sentimentality and irresponsibility. (Massey Hamilton Shepherd, 1963)  See Psalm 95 from which this canticle is derived (omitting the final four verses.)
Venite, exultemus Domino.
O COME, let us sing unto the LORD; * let us heartily rejoice in the strength of our salvation.
Let us come before his presence with thanksgiving; * and show ourselves glad in him with psalms.
For the LORD is a great God; * and a great King above all gods.
In his hand are all the corners of the earth; * and the strength of the hills is his also.
The sea is his, and he made it; * and his hands prepared the dry land.
O come, let us worship and fall down, * and kneel before the LORD our Maker.
For he is the Lord our God; * and we are the people of his pasture, and the sheep of his hand.
O worship the LORD in the beauty of holiness; * let the whole earth stand in awe of him.
For he cometh, for he cometh to judge the earth; * and with righteousness to judge the world, and the peoples with his truth.