Purification of BVM – Feb 2, 2020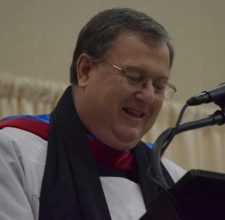 The Purification of Mary – Feb 2 2020
The Collect  speaks of the  
"only-begotten Son as this day being presented in the temple in the substance of our flesh,"
The Epistle  Malachi iii. 1.  Speaks to those 
 whom  seek, the Lord, (for He) shall suddenly come to his temple, 
as a  messenger of the covenant, 
and  will be a swift witness of righteousness and of sin; 
Then we move to the Gospel
The Gospel  St. Luke ii. 22. As it
Speaks of …   the days of the purification, of the mother (Mary) – of the Body of Christ.  
The devotion to the Mother of our Lord is as old as Christianity itself 
and she(Mary) became a controversy 
which spun out of control during the reformation 
and much distortion of Mary came in the midst of the unfortunate war 
within the church itself, 
which raged between the historic catholic church and the protestant movement, of which,
some unorthodox teaching impacted the Church of England as well.  
Mary the new Eve, whose obedience is in direct contrast, to the disobedience of the first Eve.
This Mary (this Mother) is the one to whom Christ Himself instructed His apostle John to "behold your mother," 
and as such, Jesus was also instructing the catholic Church (the Universal Church) to do the same.  
In the council of Ephesus, in 431 AD it was pronounced that "Mary might rightly be called the "Mother of God"… so thus we do.  
The Anglican Divines showed reverence and devotion to Mary in many of their writings 
reflecting a true deep inheritance within our Anglican Faith. 
As the mother of Jesus, so is she to His Church, into which we are baptised. 
During the Purification story of Mary, 
there now appears a man  
… whose name was Simeon; … to whom was revealed unto him 
by the Holy Ghost, 
that he should not see death, 
before he had seen the Lord's Christ. … 
With these words in his heart, Simeon then took up the  (the baby Jesus) in his arms, and said, 
Lord, now lettest thou thy servant depart in peace, according to thy word: 
for mine eyes have seen thy salvation
These are words said daily by all Anglicans who say their daily prayers…
so let us reflect upon them.
To depart – comes from a greek word meaning "to go or come forth of"
And its meaning clearly is implying that Simeon is now ready to die 
(for he was an elderly man)
He is now ready to die – 
for he is now in peace –
for he has now seen his salvation 
because he has now seen his saviour, 
according to the word (that he had received) from the Holy Ghost.
Are we not – each one of us – Simieon's (?) 
searching for our salvation 
and does this reading not tell us where our salvation is to be found?
Jesus – the one who saves, the one who cures, is the means of our salvation 
and once we find Him, our departure in peace may begin.
Peace – a state of tranquillity, void from anger and rage, which produces harmony among individuals
That is the Peace which is found with His Loving Arms.
Last Sunday the many were shocked and mourned 
over a tragedy and loss as 
Kobe Bryant, a basketball great, and his 13 year old daughter Gianna
died in a helicopter crash
And yet, out of this tragedy and loss we learned the next day 
that just two hours before their death 
he and his daughter were in a Catholic Church 
receiving the body and blood of their Saviour – Jesus Christ.
My friends, they had just received the peace of Christ before they departed.
Their departure in Peace is a gift from above. 
There is a message to all of us 
for we know not the hour of our departure – 
think about that the next time you want to stay in bed on Sunday morning, 
refusing the peace He offers to those who truly come unto Him.
In a few moments I will say the words of a mystery 
– and I want you to reflect upon them when you hear them.
Behold the lamb of God, 
behold Him who takest away the sins of the world
Yes, ye Simeon's of this world
will see with "your own eyes,"
as  ye receive Him, 
the salvation of your souls 
While  receiving His most precious Body and Blood.
Remember the words of Jesus in Jhn 6:53  … 
Verily Verily, I say unto you,
 Except ye eat the flesh of the Son of man, and drink his blood, 
ye have no life in you.
All of you Simeon's, receive that "peace" which is found in Christ …
Yes, do this so that you may truly have "life" within your lives.
On this day as we do recall the only-begotten Son as being presented in the temple
let  us remember the words in 1 Co 3:16 
that We are temples of God, 
and that the Spirit of God dwelleth in us?
Let us receive him, the Son of God,  a messenger of the covenant.
Let each one of us proclaim with Simeon
"Lord, now lettest thou thy servant depart in peace, according to thy word: for mine eyes have seen thy salvation."
Those who have eyes, let them see!
The hour cometh and now is….