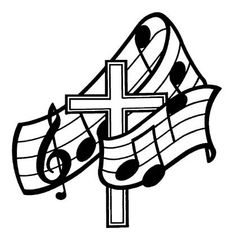 Musical Notes Trinity 3 July 7, 2019
MUSIC NOTES
Prelude                                Pastoral Prelude                                                     W. D. Armstrong
William Dawson Armstrong (1868-1936) was an Illinois organ/choral/piano composer, church organist and music director of Shurtleff College and Western Military Academy.
Introit
(Psalm 25:16, 18) Turn Thee unto me, and have mercy upon me: for I am desolate and afflicted. Look upon mine affliction and my pain: and forgive all my sins. (Psalm 25:1-2a) Unto Thee, O Lord, do I lift up my soul. O my God, I trust in Thee: let me not be ashamed.
Offertory
(Psalm 9:10) They that know Thy name will put their trust in Thee: for Thou, Lord, hast not forsaken them that seek Thee.
Lyric Interlude                                                                 Alexander Schreiner
Alexander Schreiner (1901-1987), organist at the Mormon Tabernacle in Salt Lake City, UT, originally improvised this piece during a Tabernacle Choir radio broadcast.
Postlude              Fugue on "America"                                                Eugene Thayer
Eugene Thayer (1838-1889) was one of the first concert organists and teachers in America, living and working around Boston, Massachusetts. The fugue (from his 2nd Sonata) states as its theme (nine times) the first phrase of the British tune that has been known in America with the 1832 poem "My country, 'tis of thee." The entire tune is heard in the tenth concluding statement of the theme.
The processional hymn is taken from a paraphrase of Psalm 136 that the English poet John Milton (author of "Paradise Lost) wrote in 1623 at age 15. The tune "Monkland" (named for the church where the arranger John Bernard Wilkes was organist) was taken from an 1824 English Moravian collection.
The sermon hymn is one of three well-known examples of a national anthem also being used as a hymn tune. This is a combination of two 19th English poems to a Russian tune from 1833. Alexei Lvov, opera/orchestral composer, wrote this tune that became the Russian national anthem hymn until the 1917 Russian Revolution. (It is heard at the conclusion of the 1812 Overture by Tchaikovsky.) Henry Fothergill Chorley, art/music critic and author, wrote the first two verses (based on Revelation 19:6) for this tune; John Ellerton, Anglican priest and hymnologist, wrote the last two verses.