Musical Notes for Trinity 1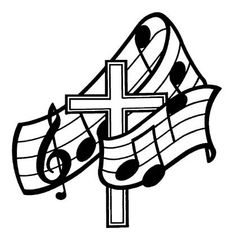 Musical Notes for Trinity 1 (June 23, 2019)
Prelude                                Prelude in G                       John Zundel
Introit
(Psalm 13:5-6) O Lord, I have trusted in Thy mercy: my heart shall rejoice in Thy salvation. I will sing unto the Lord, because He hath dealt bountifully with me. (Psalm 13:1) How long wilt Thou forget me, O Lord: how long wilt Thou hide Thy face from me?
Offertory
(Psalm 5:2) Hearken unto the voice of my cry, my King, and my God: for unto Thee will I pray.
Prelude in F                        John Zundel
Postlude              Prelude in C                        John Zundel
Johannes (John) Zundel (1815-1882), born near Stuttgart, Germany, emigrated to New York, where he was organist for Plymouth Congregational Church in Brooklyn. In 1870, he wrote the hymn tune Beecher (today's sermon hymn), named for Henry Ward Beecher, renown pastor there. He composed these preludes in 1848 when organs in America were beginning to have a pedal keyboard of up to two octaves.
Note:   We will begin today to sing the Psalm on a semi-regular (bi-weekly) basis. The book of Psalms is the hymnal of the Bible, containing poetry intended to be sung. The music that is being used is a method of singing non-metrical texts, known as Anglican chant (Anglican chant began in churches during the 16th century English Reformation as an outgrowth of plainchant.) Our introduction is by chanting in speech rhythm on a single pitch to a second adjacent pitch on the last word at the end of the phrase (the asterisk or the end of the verse).