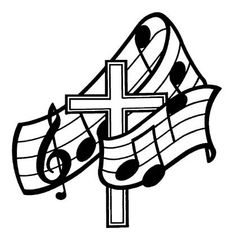 Prelude                                Choral Song                        Samuel Sebastian Wesley
Introit
(Psalm 48:9-10) We have thought of Thy lovingkindness, O God, in the midst of Thy temple. According to Thy Name, O God, so is Thy praise unto the ends of the earth: Thy right hand is full of righteousness. (Psalm 48:1) Great is the Lord, and greatly to be praised: in the city of our God, in the mountain of His holiness.
The Gradual Hymn #463 is a poem from 1762 by Charles Wesley, based on Leviticus 6:13: "The fire shall ever be burning upon the altar; it shall never go out." The tune is by his grandson Samuel Sebastian Wesley (1810-1876), prominent organist, composer and church music reformer.
Offertory
(Psalm 18:27, 31a) For Thou wilt save the afflicted prophet; but wilt bring down high looks.  For who is God, save the Lord?
Anthem                               My Spirit Longs for Thee    Richard Shephard
My spirit longs for Thee within my troubled breast, Though I unworthy be of so divine a guest.
Yet has my heart no rest, unless it come from Thee.
In vain I look around: In all that I can see No rest is to be found, but in Thy blessed love.
O let my wish be crowned, and send it from above!
Richard Shephard (b.1949), choral/opera/orchestral composer and Chamberlain of York Minster, set this poem (related to the Scripture readings today) by John Byrom (1692-1763), English poet (including Hymn #16). Byrom was the inventor of a system of shorthand and teacher of John and Charles Wesley, Anglican priests who began the Methodist movement.
Postlude              March in G          J. B. Cramer
Johann Baptist Cramer (1771-1858), German-born Englishman who, alongside Beethoven, was considered the greatest pianist of his time. The organ arrangement is by Frank Asper (1892-1973), Mormon Tabernacle organist.