Musical Notes – background and history Passion Sunday April 7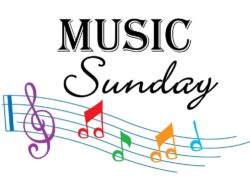 Musical Notes – background and history Passion Sunday
April 7 2019  St. Michael the Archangel
Prelude
Forty Days and Forty Nights        C. P. E. Bach
Carl Philipp Emmanuel Bach (1714-1788), the fifth child of J. S. Bach, was a member of the orchestra for King Frederick the Great of Prussia and a composer of keyboard and orchestral music. His prelude on "Aus der tiefe" presents the tune, followed by an ornamented version.
Introit
(Psalm 43:1-2a, 3a,b) Judge me, O God, and plead my cause against an ungodly nation. O deliver me from the deceitful and unjust man: for thou art the God of my strength. O send out Thy light and Thy truth: let them lead me; let them bring me unto Thy holy hill.
Offertory
(Psalm 111:1b) I will praise the LORD with my whole heart. (Psalm
119:17) Deal bountifully with thy servant, that I may live, and keep Thy word.
O Sacred Head                  J. S. Bach
Communion Anthem   The Cross                               Ernest C. Winchester
Ernest Charles Winchester (1854-1916), English church musician and composer, wrote his choral setting of a poem by S. Conant Foster (1854-1885), an American bicyclist and Otis elevator employee.
Postlude
Ah, Holy Jesus                   Johannes Brahms
Brahms (1833-1897) composed this setting of "Herzliebster Jesu" as a group of eleven organ choral preludes during his last year.
Passion Sunday is the fifth Sunday of Lent that is the beginning of a two week period called Passiontide. This day is called the Latin term Judica, from the Introit for today from Psalm 43:1: "Judica me, Deus."
Musical Notes gives a brief history for the music for this week. It is for edification of our scriptural based music for this week: Passion Sunday