Musical Notes August 4 Trinity 7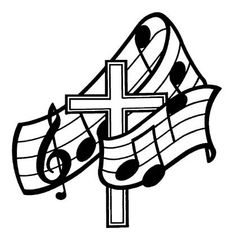 Prelude                                Prelude for Soft Stops in G Major             Henry Smart
Henry Smart (1813-1879) was organist in several London churches and an organ designer. Known for the hymn tunes Regent Square and Lancashire, he was one of the earliest in England to compose pedal parts in his organ music. (English organs commonly had a pedal keyboard by the mid-19th century). This prelude with its flowing melodic character is reminiscent of Mendelssohn, a familiar composer and performer in England.
Introit
(Psalm 47:1, 3) O clap your hands, all ye people; shout unto God with the voice of triumph. He shall subdue the people under us, and the nations under our feet.
Offertory
(Psalm 40:3) The Lord hath put a new song in my mouth, even praise unto our God: many shall see it, and fear, and shall trust in the Lord.
Andante religioso            Felix Mendelssohn
Mendelssohn (1809-1847), German child prodigy and composer of orchestral/ choral/organ music, wrote in a romantic style that was influential internationally. This stately movement is from his 4th organ sonata, whose first movement was heard at the Royal School of Church Music evensong service last week.
Postlude              Festival Postlude in G Major       Eugene Thayer
Eugene Thayer (1838-1889) was one of the first concert organists and teachers in America, living and working around Boston, Massachusetts.
The Gradual Hymn (#360, first tune) is from a 16 stanza poem from 1856 by the American poet John Greenleaf Whittier. The tune is attributed to the English musician Jeremiah Clark (c.1674-1707), organist of St. Paul's Cathedral and the Chapel Royal, known for his "The Prince of Denmark's March" (also known as "Trumpet Voluntary").