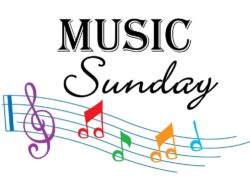 Prelude         Arioso/God's Time is the Best    J. S. Bach
The German Baroque composer Johann Sebastian Bach (1685-1750) would recycle his compositions in sacred and secular contexts. He used his "arioso" at the beginning of his Cantata #156 and as the middle movement of a harpsichord concerto. He also placed an instrumental movement at the beginning of his "God's Time" Cantata #106.
Introit
(Esther 13:9-11a, from the Apocrypha) The whole world is in Thy power, O Lord, King Almighty: there is no man that can gainsay Thee. For Thou hast made heaven and earth, and all the wondrous things under the heaven: Thou art Lord of all.
Offertory
(Psalm 119:1) Blessed are the undefiled in the way, who walk in the law of the Lord.
Anthem          Dona nobis pacem        Anonymous
The Latin text is taken the end of the Agnus Dei (Lamb of God), possibly introduced into the Mass by Pope Sergius in A.D. 687. The translation is spoken as "grant us Thy peace" in the traditional English liturgy.  The tune, here sung by the choir in unison and as a canon (round), is ofunknown origin, possibly from as early as the 17th century.
Postlude        Prelude and Fugue in D minor    J. S. Bach
This piece, attributed to Bach, is from the "Little Eight" preludes and
fugues.
Come and join us at our 10:30 am service!