St. Michael's Anglican Choir  Information
St. Michael's Anglican Choir  Information
It shall be the duty of every Minister to appoint for use in his congregation hymns or anthems from those authorized by the Rubric or by the Constitution and Canons of this Church, and, with such assistance as he may see fit to employ from persons skilled in music, to give order concerning the tunes to be sung in his congregation.
March 17th 2019 Lent II
Processional  416 (2); Gradual  449; Sermon  258; Communion  456, 483; Hymn after Communion [replacing the Gloria in Excelsis] 211; Recessional   253
Enjoy singing?  Join us!
Choir Practice Tuesdays 7 pm.
We welcome new members!
It shall be his especial duty to suppress all light and unseemly music, and all irreverence in the performance. To this end, he shall be the final authority in the administration of matters pertaining to music in his congregation."
Canon 40 Of the Music of the Church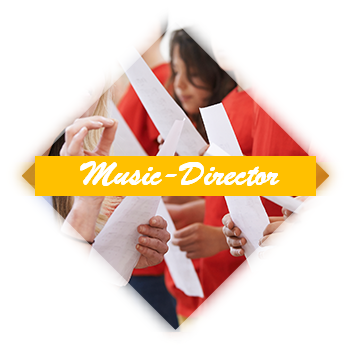 Mr. John Apple
Organist & Choir Master
MUSICAL  NOTES:
Prelude
Erbarm dich mein, o Herre Gott                 J. S. Bach
Introit
(Psalm 25:6) Remember, O Lord, Thy tender mercies and Thy loving
kindnesses: for they have been ever of old. (Psalm 25:2c) Let not mine enemies triumph over me: (Psalm 34:17) God of Israel, deliver us out of all our troubles. (Psalm 25:1-2b) Unto Thee, O Lord, do I lift up my soul: O my God, I trust in Thee; let me not be ashamed.
Offertory
(Psalm 119:47-48a) I will delight myself in Thy commandments which I have loved. My hands also will I lift up unto Thy commandments, which I have loved.
Prelude on St. Flavian                    Flor Peeters
Postlude
Expression #1 in G                           Jean Langlais
Today is the second Sunday of Lent, a penitential season of 40 days that began on Ash Wednesday. The Alleluia and the Gloria in Excelsis are omitted until Maundy Thursday during Holy Week. The name for this Sunday is the Latin term Reminiscere, from the Introit for today from Psalm 25:6 "Reminiscere miserationum tuarum, Domine."
The chorale prelude by Johann Sebastian Bach (1685-1750) is a setting of a 1524 tune by Johann Walter set to a translation of Psalm 51.
Flor Peeters (1903-1986) was organist for St. Rombault's Cathedral in Mechelen, Belgium and a director at the Royal Conservatory. His setting of the tune St. Flavian (#59, "Lord, who throughout these forty days") places the tune between interludes.
The Recessional Hymn is a 1933 poem set to an Irish folk tune Slane, which is a hill near Tara where St. Patrick (c.389-461) lit his Easter Even fire challenging King Loegaire.
Jean Langlais (1907-1991), French composer who was organist at St. Clothilde in Paris, composed his "expressions" in 1987 as music for the service. This one uses traditional tonal language with added chromatic notes on contrasting flute stops.