St. Michael's Anglican Choir  Information
St. Michael's Anglican Choir  Information
It shall be the duty of every Minister to appoint for use in his congregation hymns or anthems from those authorized by the Rubric or by the Constitution and Canons of this Church, and, with such assistance as he may see fit to employ from persons skilled in music, to give order concerning the tunes to be sung in his congregation.
TRINITY 2
June 30 2019 
Processional   367; Gradual    582; Sermon   323 (2); Communion  506, 203; Recessional     519
Enjoy singing?  Join us!
Choir Practice Tuesdays 7 pm.
We welcome new members!
It shall be his especial duty to suppress all light and unseemly music, and all irreverence in the performance. To this end, he shall be the final authority in the administration of matters pertaining to music in his congregation."
Canon 40 Of the Music of the Church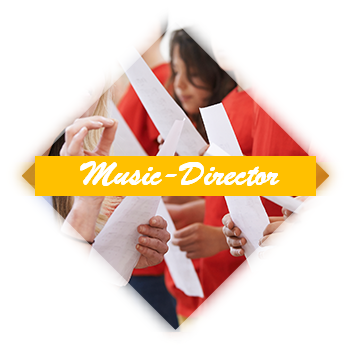 Mr. John Apple
Organist & Choir Master
June 30, 2019
Prelude                                Partita on "Ebenezer"                    John A. Behnke
Theme – Pedal Solo – Bicinium – The Cross
The recessional hymn (#519) is from an 1845 poem, "The Present Crisis," by the American poet James Russell Lowell. It was first included in the 1916 edition of The Hymnal. The hymn tune "Ebenezer" (from 1890), taken from an anthem by the Welsh poet Thomas John Williams, is also known as "Ton-y-botel" (Tune in a bottle) from a legend that the tune had washed ashore on the coast of Lleyn in a bottle. John Behnke (b.1953), retired Concordia University (WI) music professor, composed his variations in 1998 using the tune in a variety of moods. The 4th movement has a sustained high pitch throughout (symbolizing the cross of Christ) against repeated chords with the tune in the pedals.
Introit
(Psalm 18:18b-19) The Lord was my stay: He brought me forth also into a large place. He delivered me, because He delighted in me.
(Psalm 18:1-2a) I will love thee, O Lord, my Strength. The Lord is my Rock, and my Fortress.
Offertory
(Psalm 6:4) Return, O Lord, deliver my soul: O save me for Thy mercies' sake.
Fanfare (from Partita on "Ebenezer")   John A. Behnke
Postlude              Fugue (from Partita on "Ebenezer")        John A. Behnke
The book of Psalms is the hymnal of the Bible, containing poetry intended to be sung. The music that is being used is a method of singing non-metrical texts, known as Anglican chant. (Anglican chant began in churches during the 16th century English Reformation as an outgrowth of plainchant for singing Scriptural and liturgical texts.) The Psalm for today is being sung by the congregation using a total of three notes. The technique is chanting in speech rhythm on a single pitch to a second adjacent pitch on the last word at the end of the phrase (the asterisk or the end of the verse). The odd-numbered verses ascend in pitch; the even-numbered verses descend.